I can't remember a single occasion when I actually made use of Rachel's famous Whiney Thread as per what it was originally intended for, i.e. a place for venting/whining. I consider whining unmanly and stopped doing it myself long before I even registered here.
Still I'm gonna have to address this... issue regarding forum member "Andy", and for that I'd rather use this thread than one created by him.
So. This "Andy" guy... who every time I saw commenting here in the last 1-2 years did everything he could to give an impression of a mentally handicapped retarded cretin fuck... who I caught glimpses of producing utterly deranged drivel over Rachel (obviously) while referring to her as "Natalie/Nattie"... who in recent times began addressing a "programmer" too, supposedly a female one (uh-huh)... now all of a sudden reveales himself as a Hungarian guy by senselessly publishing all kinds of sensitive private data, supposedly in a desperate need for contact?
Ha-Ha-Ha!
/sarcasm off ...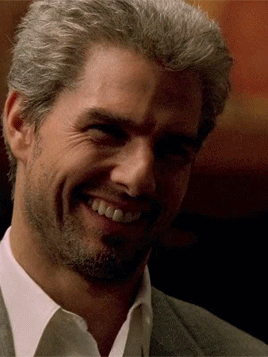 /sarcasm on
Here's what I have to say about this.
1. First of all, whoever the person behind the "Andy" account is, he's got nothing to do with me whatsoever
2. He's probably not even a compatriot of mine (but couldn't care less if he was, I didn't register at a foreign, English-speaking messageboard because I wanted to talk to other Hungarians). His presented stuff may be (and probably is) just some random and/or stolen data
3. The guy's posing as a nutcase became so over the top with time that it could no longer be taken seriously (a lá Clone/Aussietrooper)
4. The level of tastelessness in some of his indirect yet obvious references to Rachel should have been more than enough for Dazza to kick his ass out of here a long time ago, the only excuse for not doing so being that Dazza was either too busy/blind to see through it (unlikely) or actually was fully aware of him being nothing more than an act the whole time (maybe even knowing who the "actor" really was)
5. "Andy's" and a few other users' (such as Carlito, dwayne, suzuki, scottie, etc...) trollish/sickening/disturbing behaviour must have contributed a great deal to Rachel's seemingly apparent departure from this site as an admin & active contributor, although I'm sure there may have been other, more important factors at play as well
6. With this newest "reveal", the aforementioned act seems to have served the purpose of mocking/denigrating/decrying my person and my personal relationship with Rachel by implying that this made-to-believe sick person "Andy" may have something to do with me to the extent of being actually me (both totally false)
7. If you don't believe point 6 can be the case, check out the definitions of the term "Snarl/y" at urbandictionary.com. It's the name I've been using online as my alias consistently for a decade. There is an unreasonably high amount of downvotes. The top entries were all written after 2007 and oddly enough some of them try to force it down your throat that this term should somehow be attributed to girls/women (uh-huh). I remember roughly how the votings stand back in 2007/2008 -- it was actually JenR, the then-all-talk-moderator of NP.com who made me aware of that site in the first place -- and trust me I wouldn't give a shit about any of it myself (consequently I also never registered at UD to write definitions or cast votes of my own) but it's crystal clear that someone else does. "Andy" might be one of them. It's just a giveaway of some individual's very possible, serious gripe with me.
8. And finally to my relationship with Rachel... It's probably the single reason behind this gripe... Although I left NP.com, phasing out slowly during 2009, I never really left Rachel, that is, I remained a silent visitor of her personal PUBLIC(!) web pages. And since she always sympathized with me and I never imposed any malicious intent toward her, she kind of accepted me as this lone ghost-satellite half-imaginary, half-real friend. Apparently I may have found a way to her heart during my time here as a "forum court jester" because she did her best to signal to me (without words 'cause we hardly ever spoke) that I was pretty much welcome with her. And the fact that I succeeded in giving her some, not at all just virtual, emotional support by simply "being there for her, somewhere out there" and achieved this with such a minimal effort is what, I guess, must have pissed somebody off really bad. May it be someone whom Rachel never gave a similar chance at all or someone who got a chance for real actually (that is, in theory we could be speaking about one of the real-life exes of Rachel's here, whom I know practically nothing about (and also don't care) save for...) they all proved to be failures despite their "best" efforts. Rachel herself could confirm or dismiss many of these assumptions if she were still around on this site AND if she had the intention to make any comments on this particular issue. Which I presume would probably not be the case because she's already moved on and has no more need for my emotional support or my "kind of, yet not exactly real" friendship. And I can't hold this against her...
9. ...except in the special case of one other possibility. If the actual person behind the "Andy" account is none other than -- drum roll... -- Rachel herself! (timing? timing?) In which case all I have to say: Sweetheart, you're probably THE veteran with the softest skin the world has ever seen.
Not that I didn't find that charming too. Also, I'm still laughing at my own silly joke about the parachute and oxygen mask.