This is for a continuation of the conversation we were having in the other thread, if anyone is still game. No lunatics please.
I saw a great esoteric movie recently, the 1973 classic, The Wicker Man.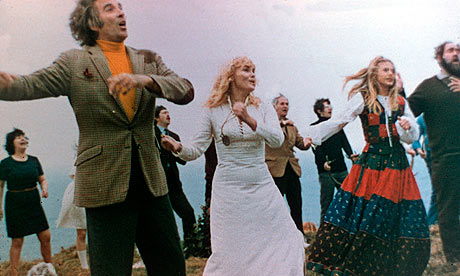 These islanders have their own spiritual traditions
Our uptight "hero" is having none of it.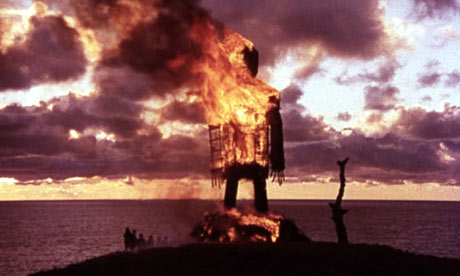 There are a few twists along the way
What I found interesting was the unique narrative structure and ambiguity in this movie. The protagonist isn't the most sympathetic character either. It's hard to say what the actual underlying message of the film is. Is there some connection between the rituals in this film and the Burning Man festival?